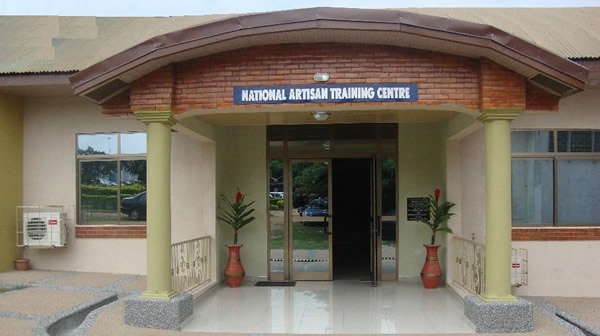 The CSIR-Building and Road Research Institute (CSIR-BRRI) offers short training courses for artisans in the following areas;
Basic Surveying Principles
Construction Site Management
Construction Technology Training
Geotechnical Laboratory and Field Works
Practical Training in Burnt Bricks & Compressed Earth Bricks Laying.
Also, we are able to customize training according to the training needs of artisans and other employees in your organization or constituency.
Courses are from Basic, Intermediate to Advanced levels.
The Institute hereby invites your reputable organization for the enrollment of your staff in the above-listed fee-paying non-residential short courses with practical modules at the BRRI office premises and offsite training fields.
Visit the 70-seater National Artisan Training Centre (NATC) opposite Blue-Gate at Fumesua – Kumasi and be counted among several organizations who have improved capacity by undertaking training courses at the NATC since1984.
Our clients include:
Districts Assemblies
Habitat for Humanity
Ministry of Environment Science, Technology and Innovation (MESTI)
Bank of Ghana
Electricity Company of Ghana
Construction Companies
Mining Companies
Regional Coordinating Council etc.
The NATC has air-conditioned conferences room, projectors, and secretarial services such as photocopying, binding, lamination etc. The facility is also available for rent for conferences, receptions and allied events.
For further information, contact 0244-190-037/ 0244-190-038/03220-60064 or the Training Coordinator at email This email address is being protected from spambots. You need JavaScript enabled to view it. .
Thank you.